Roam around the world for
$10 a day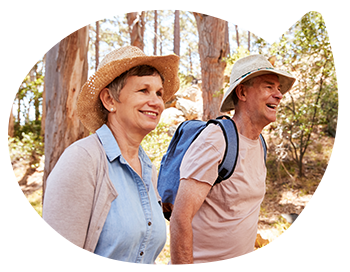 Share your overseas adventures
Roam the world in over 50 countries* with peace of mind for $10/day. We don't charge sneaky fees, so you can spend more time exploring and less time worrying about extra charges or finding free Wi Fi.
Our $10 Roaming Day Pack includes: 
Unlimited standard calls & text from 57 countries
How it works
The Day Pack lasts for 24 hours and is applied to your service if you:
After 24 hours, another pack will be added if you do one of the things listed above. Connecting to a local network and receiving an SMS will not trigger a Pack to be added. The Day Pack lasts 24 hours based on AET.
Worried about high Roaming Charges?
If you are travelling for a long time or to a country not supported by our Pack, we recommend buying a local SIM. If you want to avoid roaming charges, make sure you disable roaming on your Account, as well as, Data and Location Services on your phone.
* More information about our Roaming Day Pack
Want to roam?
Login to your online Account and click the "Roaming" tab to enable roaming.
Login
or call 1300 232 888