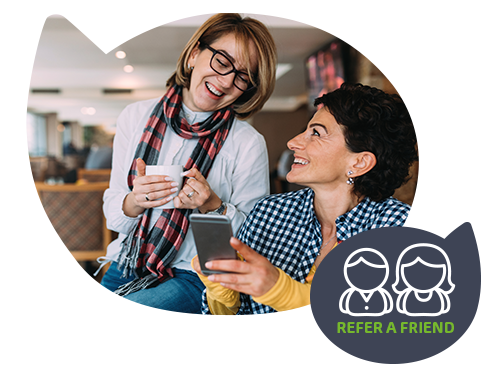 Earn *$10 every time you refer a friend
Earn referral credits when you refer a friend or family member to Pennytel. That's $10 for every successful residential referral, and with mobile plans starting from just $10.99/ month and coverage across 98.8% of the Australian population, there's plenty to talk about.
Know someone who might love Pennytel?
Earn credits simply by referring your friends and family
Enter your mobile number
At checkout, your friend must enter your mobile number to validate the referral.
Referral Credit for your friend
Your friend's Referral Credit will be applied when they activate their service.
Referral Credit for you
You will receive your Referral Credit when your friend has paid their first bill.
We're loved by our customers
Refer a friend today

Call us on 1300 232 888

Monday to Friday 8am to 8pm & Saturday to Sunday 9am to 7pm AET