contact us
Friendly support is just a call (or click) away
Speak to us over the phone
1300 232 888
Weekdays 8am to 8pm AET
Weekends 9am to 7pm AET
Lodge a Help Ticket
Are you an existing customer and need some help? Login and lodge a Help Ticket
Send us a message
Interested in signing up to one of our plans or have any general questions?
Frequently Asked Questions
Visit our FAQs page to see if your question has been answered. The answer might be right under your nose!
At Pennytel, our customer service team are always striving to be the best. When you call us, you'll speak to one of our friendly team members straight away, no robots.
85% of our customers say they are likely to recommend us (February 2020 – June 2020)
We don't use automated machines to take your call, so you'll speak to a real person every time
Our low wait times mean you'll be speaking to our friendly customer service team in no time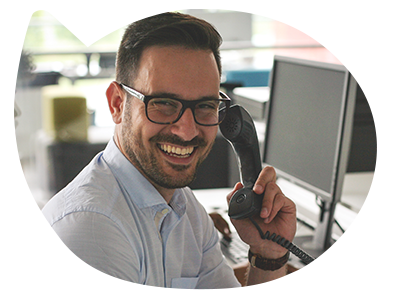 94% of our customers' queries are resolved on the first call
As much as we love talking to you, no one really wants to call their telco provider; let alone more than once.
Which is why if you ever do call us, our priority is to resolve your query fully on your first call. In fact, we are proud to say 94% of our customers' queries are resolved on their first call.

When you pick up the phone and call Pennytel, one of our friendly staff members will be there to take your call and work hard to make sure you leave with an answer or solution in hand. So there won't be a need to call back, giving you more time to do the things you love (like watching cat videos). 

Contact Pennytel
We collect your personal information which may be used to identify you, to supply products and services and for other purposes as outlined in our Privacy Policy. We may require your contact number or email address to contact you about your enquiry or provide you information about products and services or where applicable your account with us. Please ensure that the information you enter is accurate and up to date.