Bring your NBN Connection to Pennytel and we'll give you
10% off

your Mobile Plan. No contracts, no worries!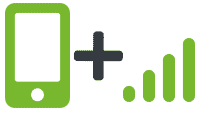 Choose the NBN to suit your usage needs.
Bundle your NBN service with a Pennytel Mobile Plan.
The discount will be automatically applied at checkout.
Get 10% off your Mobile plan, Forever!*
Discount automatically applied at checkout.
*Terms and Conditions
NBN connection must stay with Pennytel for the duration of the offer. If NBN service is cancelled, then discount is removed.
Order must be placed online.
10% off the SIM plan cost, all other features are charged as normal.
This offer is exclusive and can not be used in conjunction with any other offer. You may change from past offers to this one.
Discount is to be applied to one mobile plan SIM per NBN connection.