Easy service management at your fingertips.
From tracking your data usage to viewing your bills, manage your mobile service all from your smartphone.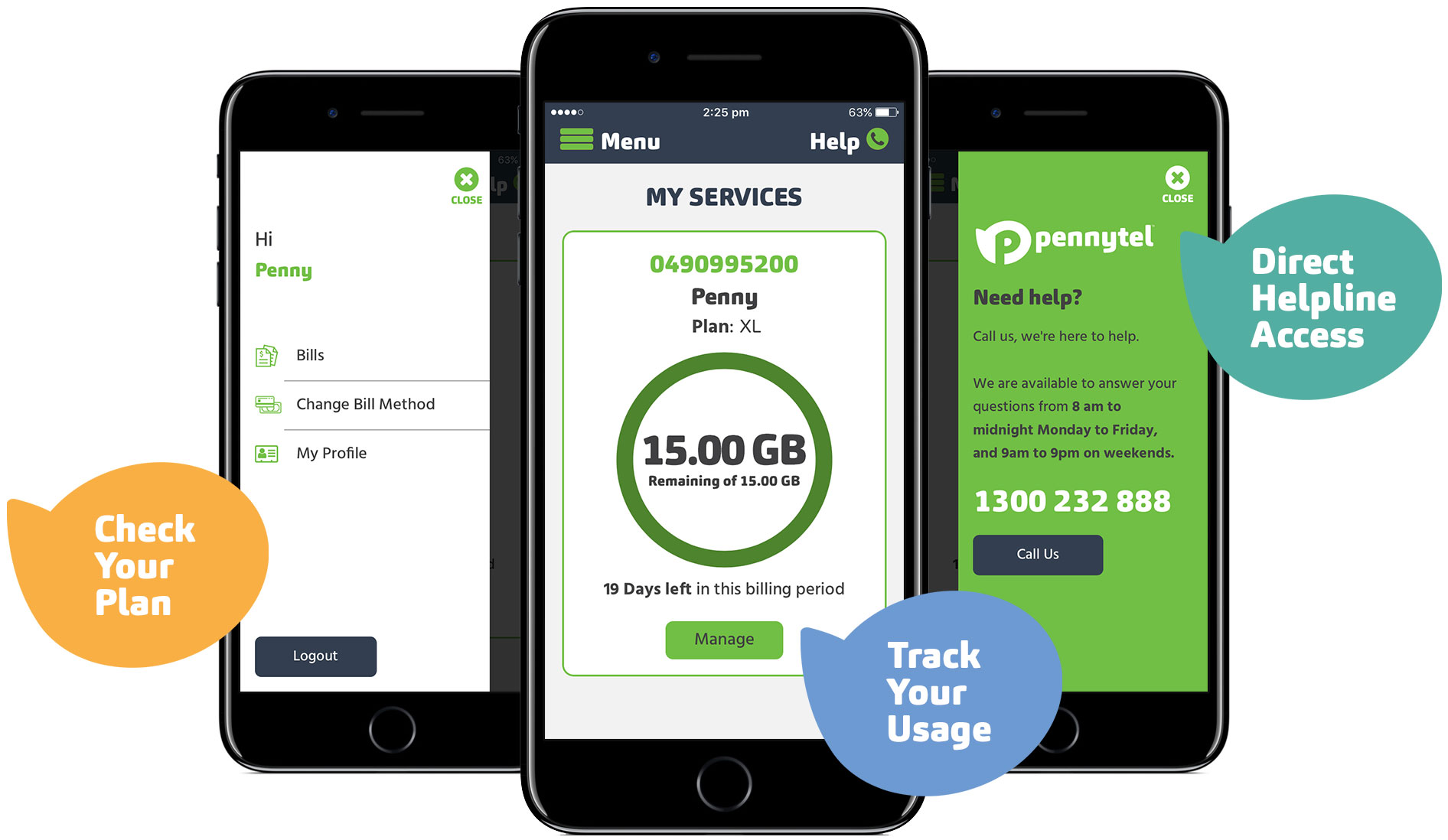 Take Pennytel with you wherever you go.
With the Pennytel app you can:
View your plan details
Easily check your data balance
View your bills
Add extra data if you need it
View and update your personal details
Quick dial access to our Support Team
To get started, simply download the app and login with your mobile number or Account number and password you set when your signed up.
Get in touch with us if you need help setting up your Pennytel app.
Available now on the App Store and Google Play.